About Rows
To add a new row, click on the + sign on the last row in your table:


Click to the left of any row to reveal the row menu.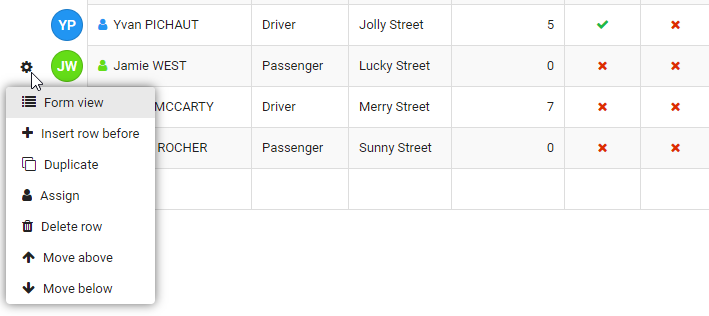 Depending on your permissions on the table, from this menu, you can see all or some of the following:
Switch to Form View on the selected row.
Insert a row
Duplicate the row
Assign the row to someone
Move or delete the row
When a row is duplicated, all its content is copied except Comments and Vote columns. These columns are reset during the duplication.
---
---