What is RowMerge? How does it work?
RowMerge is an exclusive feature of RowShare that automatically creates documents from a table's data and a document template.
This feature can be used, for example, to automate the creation of reports, invitation cards, letters, invoices, contracts, press reviews, etc.
You can generate unique documents from several of your table rows, or generate a document for each row in your table. This feature is available from any device, including your tablet or smartphone.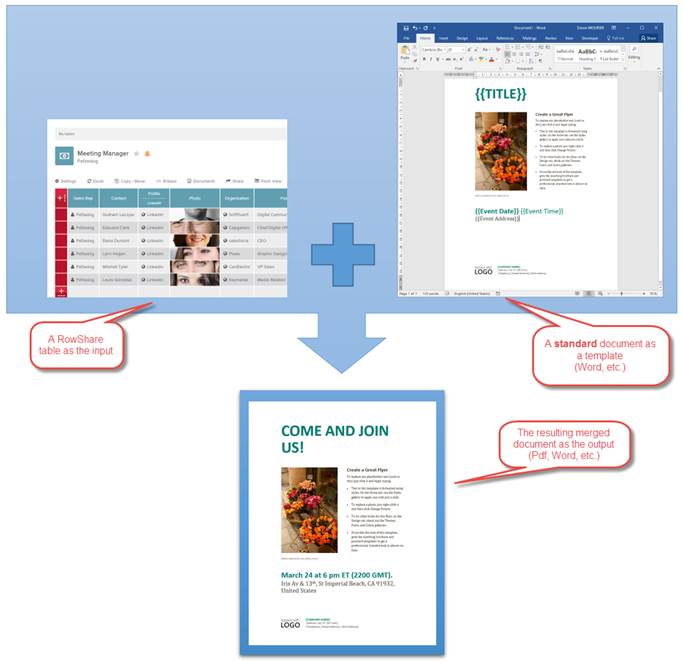 Depending on the template file format, the generated document file format varies:
Rich Text templates can be used to generate documents in the template format or PDF:

Microsoft Word: .DOC and .DOCX
Open Office: .ODT
Rich Text Format: .RTF

Text templates can be used to generate text documents:

Beyond the obvious .TXT files, this works with any other text file: HTML, XML, CSV, etc.
Go further with RowMerge:
---
---