How to share your RowShare tables in Microsoft Teams?
RowShare and Microsoft Teams work together to let you view, edit and share your RowShare tables within Microsoft Teams: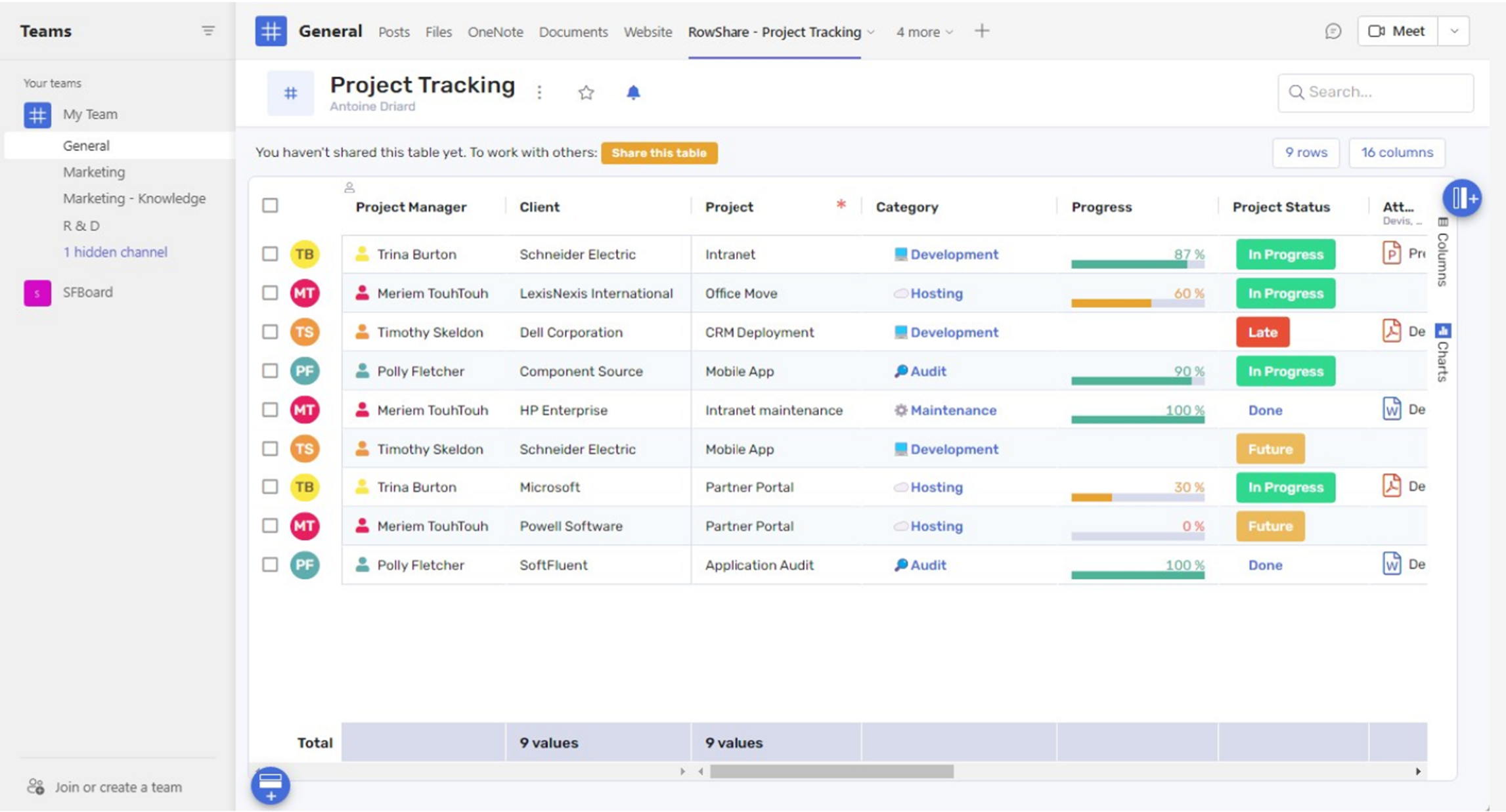 First, add a RowShare table as a new Teams tab. Then make sure the Teams members also have access to the RowShare table, following these simple teps:
Head to the chat or channel where you want to add a RowShare table, click on + to add a new tab (see picture below)

Search for RowShare, select it, and click Add in the following screen.

Authorize Microsoft Teams to connect to RowShare. Stay with us while the connexion happens. It might take a few seconds.
Select the table you want to share. If you don't have one, we'll create a new one for you on the fly.
Your Teams chat/channel now has a new tab with your RowShare table. If it's new, you still have to customize it to your needs and share it with your team members.
RowShare permissions are not synchronized with Microsoft Teams. If you invite someone to your Teams Channel, don't forget to grant that person RowShare permissions as well.
Your RowShare table can also be accessed from RowShare Web Site to explore even more possibilities.
---
---